My Twins
I swear I have twins. My boys just look so much a like. Today, I accidently put the same colors on them. They look identical!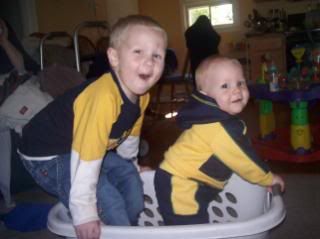 I love it! Now that Collin is getting a bit older the boys are playing so well together. Today they turned the laundry basket into a boat or a car or something, lol. Originally Collin climbed in on his own, then Thomas joined in. I got such cute pictures out of it. <3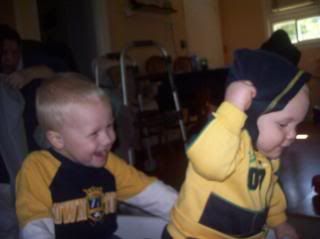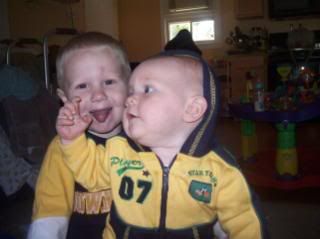 I love this. I love watching them two. They are so sweet sometimes. It is definitly moments like this that make life worth living. Who knew the impact a three year old and an almost nine month old would have on one persons life.
With Thomas, he is the worlds sweetest boy, when I cry, he tells me it's okay. He gives me hugs and kisses. He tells me he loves me.
With Collin, he reaches for me, he rests his head on my shoulder, face, neck, or chest, cuddling up on me. He calls me Mamama. He smiles at me. He caresses my cheek with his fingers. At such a young age, he is already as compassionate as his big brother.
Labels: children