Mumbo Jumbo
This post is really just a bunch of nonsense:
1. I did a little photo shoot with my hubbs today, lol!
2. My bestest budd
Rachel
made this for me for my signature on
Justmommies
3. Since things have gotten better with the addiction I am paranoid about gaining weight. I have always been the "fat chick" when I am out, or with anyone I know and I finally feel good about myself with how I look. Now that I am clean, I am petrified of gaining weight. So a healthy diet and exercise it will have to be! Wish me luck on that one..
4. I am really, really missing my camera at the moment. I have always loved photography, and would love to get back into it.. But I need the money first.. At least I know I will have my camera back before halloween.. Anyway, missing photography I took these two shots just goofing off.. I know they suck ;)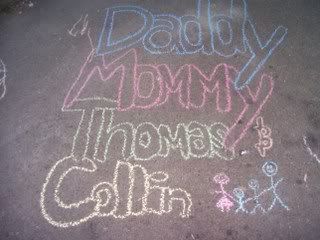 Labels: dieting, Justmommies, photography