Happy Anniversary & Mother's Day to me!
Tom and I have been planning on see my favorite person in the world
Rachel
forever it seems and finally got to go this past weekend, for my anniversary and mothers day. I am still high from excitement.
Friday:
We hit the road at 4 a.m. Friday morning, and after quite a few potty breaks for me, we finally arrived around 11 a.m. I was so nervous and excited! Rachel gave us a tour, and made us a quick lunch while the boys played.
Before lunch she had some
JustMommies
business to take care of which she was not counting on taking so long, and Tom had went with her father to get stuff for dinner, so I took over her computer for a little while.
After lunch we went to Gettysburg where stupid me dropped my camera, broke my lens. Luckily Tom was able to "fix" it and I was still able to use it until he did.
The boys were pretty good in the museum, for being 3. They were both flirting with this little girl.
We also drove through quite a bit, I had a ball.
Then we went back to Rachel's, where her father was making dinner. We had simple potato salad and burgers.
Since Rachel has a Baskin Robins at the end of her street, I had a huge ice cream craving, so we walked there after dinner.
When we got back, the boys had a bath together (all three!) Thomas and Daniel
were
having a great time until Collin decided to pour water all over them and the floor. Man did I feel terrible about that mess!
Finally around 11 p.m. or midnight we all went to bed. Rachel was awesome to let me and my family have her bedroom. Tom
hated
her bed, while I
loved
it! Super soft and squishy! Thomas slept on Daniel's bed, and Collin had his portable crib. Daniel decided to sleep with Thomas, until he woke up crying a bit, where I had to carry him up to Rachel who was sleeping on the couch. I felt so bad for him, I just wanted to cuddle him a bit out of habit.
Saturday:
Let me preface today by saying I have never been so grateful that when I need to go somewhere its never more than 20-30 minutes away, and usually within 10 minutes!
I woke up to the kids playing and watching Cars on Daniel's little "MP player." (A personal DVD player) Rachel came and got them for breakfast at about 9:30-10 a.m. Saturday Morning.
I was totally comfortable by now and helped myself to some Frosted Flakes and coffee, while the boys had Honey Nut Cheerios and Rachel had PB on toast.
Tom must have been comfortable as well, seeing as he slept until almost noon!
We were on our way on the road at 12:30. We went to
Five Guys
for lunch. Then Rachel gave us a drive through her old neighborhood, the "ghetto", and through Baltimore, then we decided to do a bit of [window] shopping and went to a mall.
I had never seen a mall on only one level before, yet this place was huge! I swear just the food court alone was bigger than the Milford Mall! I was so amazed at all the childrens outlets in this place, but I am poor so I couldn't afford much. I wound up getting each boy an outfit since I packed no summer clothes and Bailey two outfits that were clearanced.
Then we went back to Baltimore! We had so much fun! We road the water taxi which is like the city bus here, which took us all around the harbor! It was Thomas, Daniel, Collin, and my first time on a boat! Thomas and Daniel were in awe, Collin was so amazed, and actually was trying to climb out of the boat into the harbor!
At Fell's Point Tom found his perfect home. I swear there was a bar every 100 feet! We grabbed some soda's and hung out on what I would call a park. Thomas and Daniel were chasing some "bigger" boy who was skateboarding around and Tom was chasing Collin around. Collin just kept running from us, everytime he was out of his stroller. Can't say I blame him! He spent so much time in his stroller and car seat this past weekend!
We went back to the spot where we started in Baltimore, and tried to get a bite to eat, but it was already 10 p.m. and most places were closed, except Hooters. Tom ended up running into Hooters to find a bathroom, but walked out with a beer without ever peeing. LMBO!
We ended up getting BK and eating in the van. Yep, terrible parents we were, not feeding out kids until 10:30 at night, and in the car too nonetheless! The kids all ate a bit in the van then fell asleep before we even back!
We got back around 11:30 p.m? and Everyone but me, Rachel, and her daughter Sarah went to bed, I took over Rachel's computer-again to make myself a siggy, with her scrap supplies: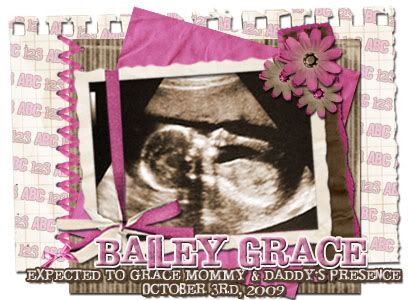 Oh and while in Baltimore we saw tons of NYY fanwear, so we had to do some research as well and make a decision!
Turned out, NY was in town! It was so ironic, since Tom and I originally wanted to head down to MD when NY was playing the Orioles, but never bothered to look into it when we decided to go for our anniversary.
We looked up tickets and saw there were still many left and pretty darn cheap too!
Sunday:
Thomas woke up around 4 a.m. and came into bed with us. Daniel woke up around 9 something, and was watching cartoons. I must have dozed back off as I woke up to Daniel on the bed with all of us, at our feet watching T.V. and Thomas yelling at him to move.
Collin woke up looking terrible, but in good spirits. He had a runny nose, and really watery eyes. Man did I feel bad!
I took them upstairs and we all woke up Rachel. We had decided to head to the game and to leave at 11 a.m.
Of course Tom didn't get up until 11 and my family is always taking forever so we didn't get out until 11:30 at least. We drove to a "train station" and took the train/subway to the ball park area. The kiddo's loved the train! We walked the few blocks to the stadium.
We went and got some tickets at $15/each, and got a few things, like drinks/snacks before heading in. I had begged for a NYY T so I could show some spirit. Unfortunetly the stand I found only had children's NYY shirts. I got it anyway and it barely fits! I had to get even with Rachel's orange and Daniels Orioles shirt!
Our seats were really high up, almost to the top. And in the bright, hot sun! Rachel was awesome enough to get us all sunblock, which the ghostly white boys needed. All us "big people" have red faces still!
The game was nuts, first it was 1-0 NYY, then 1-3 Bal for the longest time! NY ended up winning though! 5-3 final!!! We are still rubbing it in Rachel's face [=
We went back to Rachel's where she made me the one thing I had been craving all weekend; pasta and salad! MMM MMM MMMMM!
Her mother took a photo of all of us. The kids all had a bath, which we were trying so hard to avoid. Tom packed up the car. I got the boys and myself all comfy in our jammies. And the good byes started.
I so did not want to leave! Heck I wanna go back now, just not do as much! When I gave Rachel the goodbye hug I did not want to let go. I felt like I was leaving my closest friend behind.
I am already planning my next trip! I think I wanna go back down in Aug, for a more relaxing weekend ;-]
We left around 9:15-9:30 p.m. The kids were sleeping within 15-20 minutes of being on the road. Something was wrong with the GPS at 1st and it was on an only local path home. After an hour we figured out how to change that.
I had to take many potty stops again.
At one point we had thought we lost our tranny-that we just got fixed!
It was pretty funny.
If it weren't for the detour in the beginning and all my stops, we would probably have been home around 2 a.m. We got home between 3:15-3:30 a.m. Monday morning. And were sound asleep in our beds by 4 a.m!
If you have read all that wow! You amaze me! Here is a link to the photo album I made of the trip and a slideshow ;)
Labels: Justmommies, photobucket, vacation